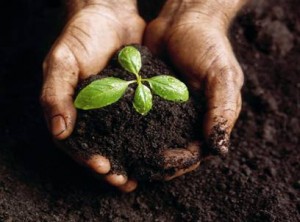 What is Internet Entrepreneur?
According to Free Dictionary, Internet Business is an organization that offers its services exclusively on the Internet, either via the user's Web browser or a client program that must be installed in the user's computer. However, internet business has more deep meaning. I believe that internet business is everything that can be sell through online, without scamming or spamming the users.
Why Netrepreneur?
Internet Entrepreneurship is a perfect method of generating a residual income. Why?
By having an internet business, you don't have to waste your time by having an appointment with a client, or open a store and wait the customers to visit it. All you have to do is just sit in front of computer at least an hour every day. That's not tiring at all and that's what we call an internet business!
Remember, internet business is…
[NOT] a Quick-Rich-Scheme
[NOT] an Internet Investment
[NOT] an Autosurf Program
[NOT] Randomizer script
[NOT] Donation drive
[NOT] Multi Level or Network Marketing
[NOT] Force Matrix Program
[NOT] Pyramid Scheme
Many people are confused the meaning of Internet Business with the term above. Beware of those scam schemes!
Besides, there are some processes involved in online business, which can be automated such as processing orders, payment systems and delivery of the product. Everything can be done automatically, and this is the reason why online business can be our money-maker machine, which can give us passive income 24/7.
Internet business is divided into three categories:
Physical Products (such as clothes, electronics, accecories etc)
Digital Products (such as Ebook, Video, mp3, Grafics, website template etc)
Services (such as grafic design, video editing, web design etc)
So far, I have done two of them, except number 3 since I still learning more about the website and programming :). But I believe, all of them can make money if you know how to market them. The key point is: PROMOTION!
I will explore more about the details for each of them in my next entry.
So, do you have what it takes to be a netrepreneur?
Till we meet again!